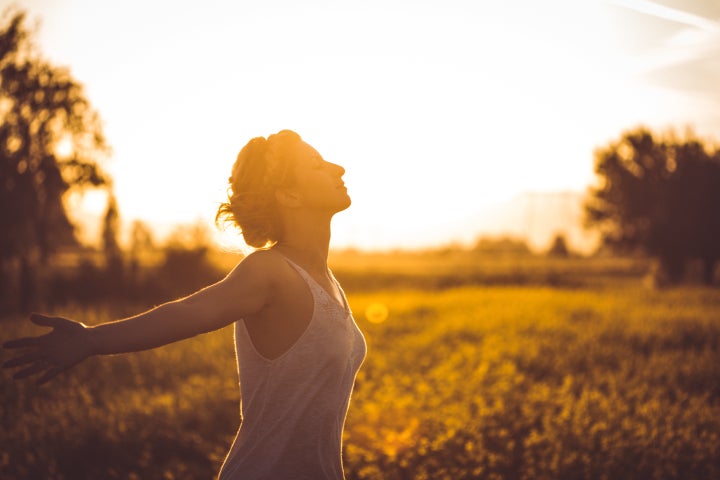 As a young lady, I had high any desires for growing up to be a singing ballet dancer on a TV program. I wasn't in any way shape or form worried about my aggregate failure to move, the reality I'd never taken a solitary acting or moving class, or that I couldn't maintain a melody in a pail. At that point, after I found paint by numbers and a fro-headed virtuoso named Bob Ross, I chose I was bound to wind up plainly a well known craftsman.
I invested weeks at an energy swiping globs of brilliantly shaded paint on canvas, guided by infinitesimal numbers and loaded with rapture. I knew in light of the fact that I adored these things, the ability must lie some place profound inside me, holding up to be uncovered.
Not even once as a young lady did I say, When I grow up, I need to become truly ill, so debilitated I experience serious difficulties care of my own family ― and afterward I need to expound on it. But then, in 2015 I was determined to have Common Variable Immune Deficiency (CVID). Despite the fact that I am more debilitated with contaminations than are a great many people (and all the more frequently), I cherish my life. Practically each moment of it.
When I was 12, we lived on a ranch. In the front, we had a tree with a long branch that extended the full length of our yard. I went gaga for various terrains and individuals investing energy sitting on that branch, frequently late into the night when the fireflies developed, and my mother hollered that it was the ideal opportunity for supper. I became hopelessly enamored with words while extended over that branch, with the way they could move you, change you and test you. That mid year I began composing stories; I never imparted the stories to anybody.
Life went on, and I grew up to wind up not a vocalist, artist, performer, or painter, but rather an instructor. I cherished being an educator. I was thrilled by the minute an understudy "got it" interestingly, the vitality that filled the room as understudies developed, were tested, began to look all starry eyed at words. I savored the look in their eye when they initially acknowledged how words could move you, change you and test you.
I didn't, in any case, love the infection that was continually sneaking in on me. Each time I'd apparently vanquished one contamination, there was another on its heels, quick, incensed, and brutal. What started as a straightforward urinary tract disease surged into my kidneys, infections prospered into profound established upper respiratory tract contaminations expecting outings to the E.R. what's more, anti-toxin shots. These desolating contaminations were forever discontent, continually wanting a greater amount of my body, my time, and vitality. Afterward, little of me stayed accessible to present to those I loved most.
These intermittent contaminations prompted repetitive nonappearances from the classroom. I loathed the words I now and again said to my understudies, I'm sad I wasn't here again yesterday. I wasn't feeling admirably. I abhorred the day I deliberately pulled all the motivational blurbs down from my classroom dividers, excessively wiped out, making it impossible to proceed. Indeed, even when I was physically present, I attempted to put forth a concentrated effort rationally, beating back the mammoths of torment and weakness. I told my understudies I'd return in fourteen days, however I wasn't. That part in my life arrived at an end. Classrooms request consistency to be fruitful, something my apparently endless diseases left me unfit to give.
At the point when that part of my life shut, I let my adoration for words convey me to another place. It's an awesome, hard, and sudden place. It's the place I'm remaining in this moment. It's where I discuss the hardest, most helpless parts of my life. I let the words move and change and challenge and associate. I remain in this place, and I yell from the housetops, If you're debilitated, you're not the only one! In case you're wiped out, despite everything you have esteem! In the event that you lost your fantasy or your way, you can at present discover your way to a lovely new dream!
So yes, I am wiped out. My safe framework is tested due to CVID, an essential immunodeficiency issue that abandons me profoundly defenseless to intermittent contaminations and ailment. As a result of it, every month I get a treatment that contains antibodies gathered from the plasma that solid individuals have given. These antibodies enable my body to battle off contaminations. I am everlastingly thankful for the liberality of the general population in my emotionally supportive network, and for the open doors I get the opportunity to impart my story to the world. CVID has left its blemish on my life and now I get the opportunity to leave my blemish on the world. Despite the fact that the fantasy appears to be unique than I envisioned, where it counts, I'm still only a 12-year-old young lady extended over a branch living her blessing from heaven.
A solid insusceptible framework is vital to carrying on with a sound life. Shire is a pioneer in offering help to those with uncommon illnesses, as CVID, a type of essential immunodeficiency (PI). Shire offers a wide arrangement of immunoglobulin (IG) items for individuals living with PI.